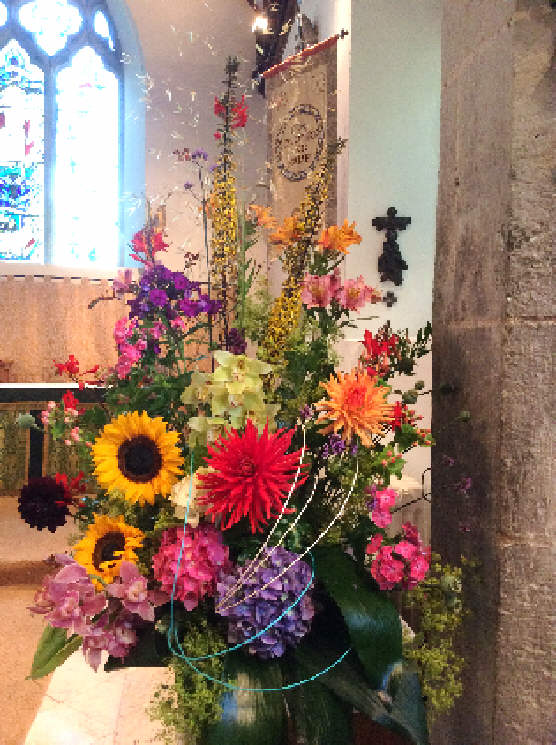 Church Flower Team
Each week throughout the year, with the exception of Advent and Lent, our flower team provides arrangements in the church with special displays at church festivals. If you would like an arrangement in memory of a loved one please see Beryl in church. Contact details are also in the parish magazine or via the Church office.
If you are planning your wedding at St Mary's details of special arrangements for flowers can be found here
We are always delighted to welcome new members to our small friendly group. If you would like to join us and have perhaps always wanted the opportunity of arranging flowers in church on a slightly larger scale than at home do please contact us through the Church Office Tel: 501763 or call into the church about 10.00am on Friday morning when one of the team will be here. We welcome experienced arrangers or those with less experience. There is always help and guidance on hand and you will be most welcome.

To view click here
Christmas click here
Easter click here
Harvest click here